Readyforce just got a a whole lot better for teams. If you work with a team of recruiters, you don't want to duplicate efforts and have multiple team members talking to the same students about the same positions at your company. That would just be silly.
You can now use the Connections filter and see your team's connections, pending connections, and more. Exclude your team's pending and connections so that you only see students who have not been contacted by your team.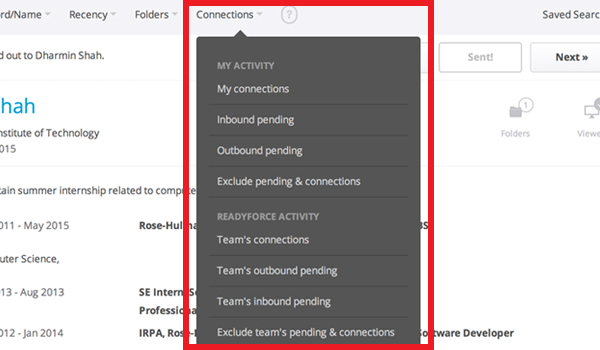 Check out your team's activity on the student profile.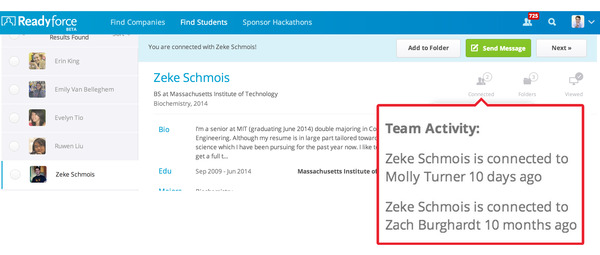 What other team features do you want to see? Shoot us a note! We'd love to hear.