You asked, we delivered! Check out our new features for companies below. You can now send personal messages and search your connections on Readyforce. If you'd like a quick product demo or have any questions at all, let us know!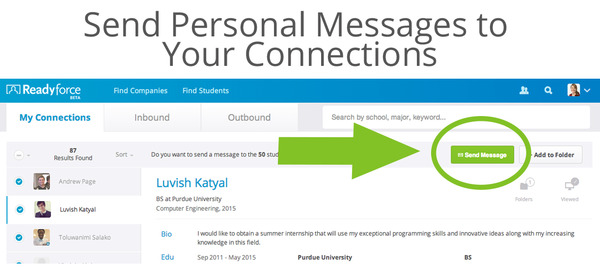 You can now send messages to your connections. Select up to 50 students at a time and include a personal message. Tell your students about your company, your internships and new grad positions, upcoming events. You can even send a quick note to say "Thanks, let's keep in touch!"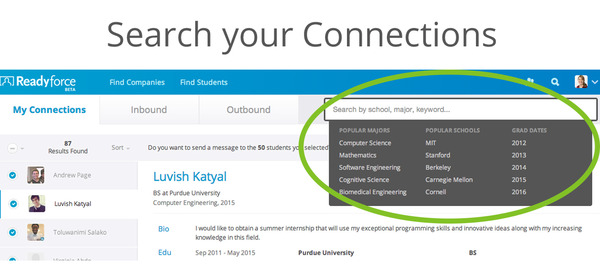 You can now search your connections, by major, school, grad date, and keywords! We've made it easier for you to filter through your connections and find the students you are looking for.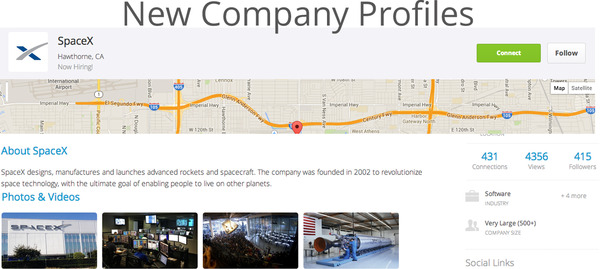 Finally, company profiles went through a major makeover. Check your company profile out. You can include photos and videos of your team, projects, and more and you can also post your positions.