I'm excited to tell you that we've made some huge product changes recently based on lots of feedback from recruiters and companies. Check out some new recruiting tools and features: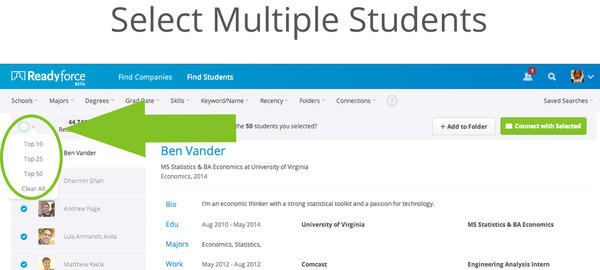 You can now select up to 50 students at a time making it faster and easier to connect with students.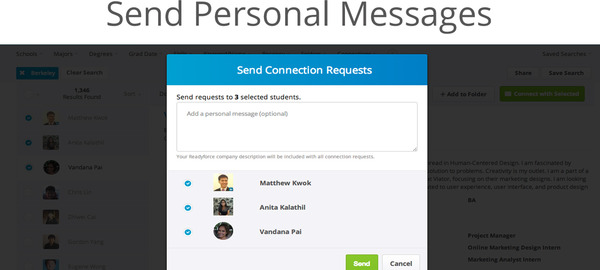 Send a personal message to students. Tell students about your open positions, upcoming events, and more.

Find new students who joined Readyforce in the past month, week, and today using the new Recency Filter.
We're continuing to roll out new features and improvements to our site, so if you want to see something, let us know. Stay tuned for our next wave of features!